Serving All of Metro Atlanta
Newton Electrical Contractors, LLC, offers high-quality electrical services to residential, commercial and industrial customers in metro Atlanta and surrounding areas. We are a full-service electrical contractor that can serve all your electrical needs. We can handle electrical jobs of any size and complexity and offer a prompt, efficient and timely service to minimize disruption to your business or personal schedule.
Metro Atlanta Electrical Services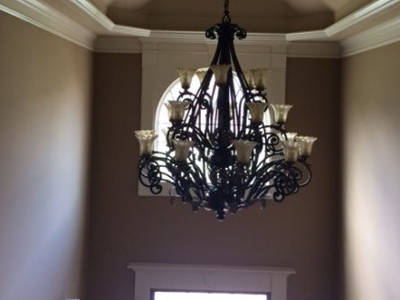 Residential Wiring
Newton Electrical Contractors offers fast, affordable, quality service & no job is too big or too small for us. NEC offers friendly, knowledgeable, professional electricians who will tell you exactly what you need & not sell you things that you don't. NEC is customer service driven & focused on building long standing relationships.
Commercial Wiring
Newton Electrical Contractors offers a variety of specialized services. When it comes to commercial wiring and installation, we are the best at what we do. With over 28 yrs. of experience and formal training, we have extensive knowledge in new construction, remodels, demo, tenant build-outs, and storm damage.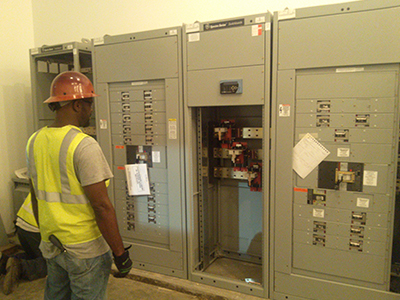 Service And Repairs
Newton Electrical Contractors is a premiere electrical contractor servicing Metro Atlanta & surrounding counties. Our team of electrical contractors is extremely skilled in residential, commercial & industrial repairs & installations. We take care to ensure our service is safe, by hiring employees only after background checks.
Our Reviews
We offer honest and reliable customer service, and we like to think we do it best. But, don't just take our word for it, take the time to research our company and read our reviews!
Whether it's the quality of our work, the quick on time service, the fact that we are honest and won't charge you for any service we don't provide, or the professionalism we bring to every interaction, our customers love us.
To find out what our valued customers have to say about Newton Electrical Contractors, check out our reviews and outstanding ratings on the following sites:
Trust Our Experience

At Newton Electrical Contractors, LLC, we are proud of the
quality electrical services
we provide to communities in Metro Atlanta and neighboring counties. Our team has over 25 years of electrical experience and is constantly working to perfect our craft. Our staff of professionals pride themselves on providing every customer with an honest, and exceptional service. We are a company founded on Christian values, and our work and service reflect our values.
Please remember, we won't allow anyone in your home that we wouldn't trust in ours. We look forward to talking with you and servicing your home and business electrical service. Call us at 404-543-1388 or Call NEC for Service 404-543-1388.